Bätz!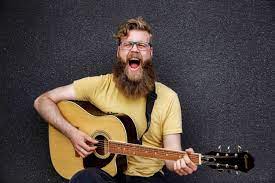 Germany

Simply the Bätz - Alles gut ist auch scheiße.

Manchmal hängt das Schicksal der Welt am seidenen Faden und nur der Auserwählte kann sie retten. Wir können nur hoffen, dass diese Wahl nicht auf Bätz fallen wird! Der Comedian und Musiker erzählt und singt sich mit Humor, Ironie und viel Gespür für wenig Zurückhaltung in dieKöpfe der Zuschauer. Ausgerüstet mit Gitarre und einem geradezu heldenhaften Hang zu enttäuschten Erwartungen ist er dabei sowohl lustiger aber auch nachhaltig beeindruckender als ein einfacher Weltuntergang.Nach dem Motto "Alles gut ist auch scheiße" setzt er sich in seinen Texten und Liedern mit den Grundfragen des Menschlichen auseinander: Wie krass bin ich eigentlich und muss man das jetzt positiv sehen? Mal sanftmütig und mal ungehobelt, aber immer bereit, bis zum Äußersten zu gehen, findet Bätz die Komik im Tragischen und provoziert bei den Zuschauern ungenierte Lachanfälle sowie ertapptes Schmunzeln

Genre/s:
Comedy

Stage language/s:
German

https://www.simplythebaetz.de/
Theatre 2
Simply the Bätz - Alles gut ist auch scheiße.