Some 190 live acts on five stages is an impressive total. Each individual performance is important and may even be the all-decisive moment in the future career of an artist. It is therefore of great importance that every performance is supported and introduced in a highly professional manner – a task carrying responsibility and involves far more than the gift of Moderatoren / Presenters Peter Spielbauer the gab or being able to read the name of the artist from a piece of paper! At the 31st IKF 2019 – as in previous years – this role will be taken on by 15 colleagues of the performing artists. Each of them has the very best prerequisites for the role of presenter at the anniversary IKF and has previous experience in this field.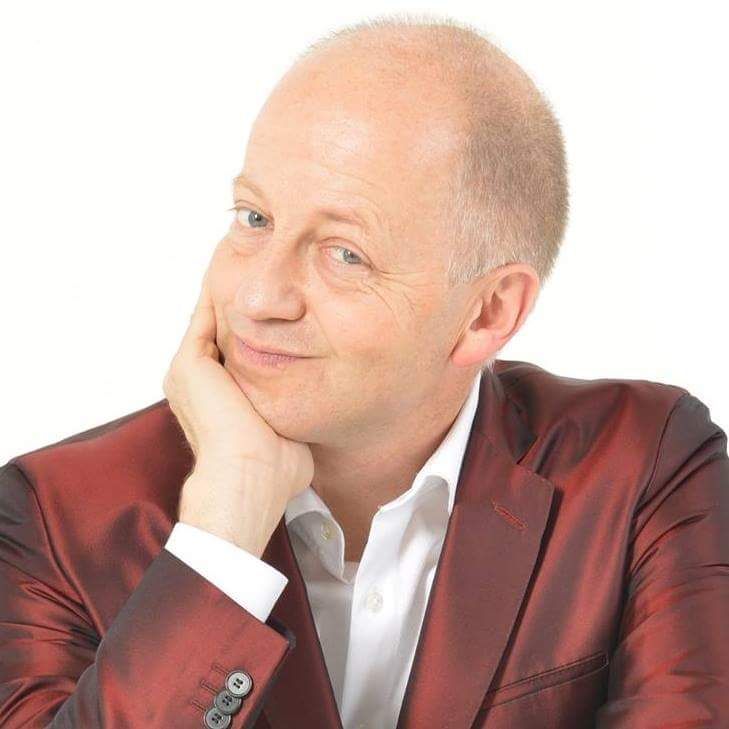 Music Hall | Monday
Stand 2.10.12
Martin Quilitz is a presenter, cabaret artist, director and producer with more than 3000 stage appearances and more than 100 TV shows to his name. He creates shows with cultural content, goes on tour with variety shows and is a regular host in comedy clubs and for political panels, business conferences and corporate events. As a writer he has been involved in the Harald Schmidt Show and other TV and radio shows. As well as various GOP shows, he also hosts the annual newcomer show at the Krystallpalast in Leipzig, showcases at Berlin's Wintergarten theatre, award ceremonies, etc. What is common to all of his professional activities is a love for improvisation and satirical cabaret together with in-depth journalistic preparation of the content.
Music Hall | Tuesday
Fair Stand 2.9.24
Guitarist, singer-songwriter and cabaret artist Helmut Sanftenschneider hails from Herne, Germany and is a real allrounder. With his latest CD "Unser Aufbruch" he spent three months in the top 20 best German-language songs in 2018. He does around 200 performances per year as presenter and cabaret artist. Whether for gala events, at prestigious competitions, a wide range of comedy and cabaret events or his own cabaret show NachtSchnittchen, which he presents throughout the Ruhr valley region – the trained guitarist and winner of multiple cabaret awards is known both as host and in his solo shows for his intelligent humour, innate musicality and refreshing spontaneity. His new, full-length solo show "Der Gitarrenflüsterer" ("The Guitar Whisperer") will premiere in Herne on 4 October 2019.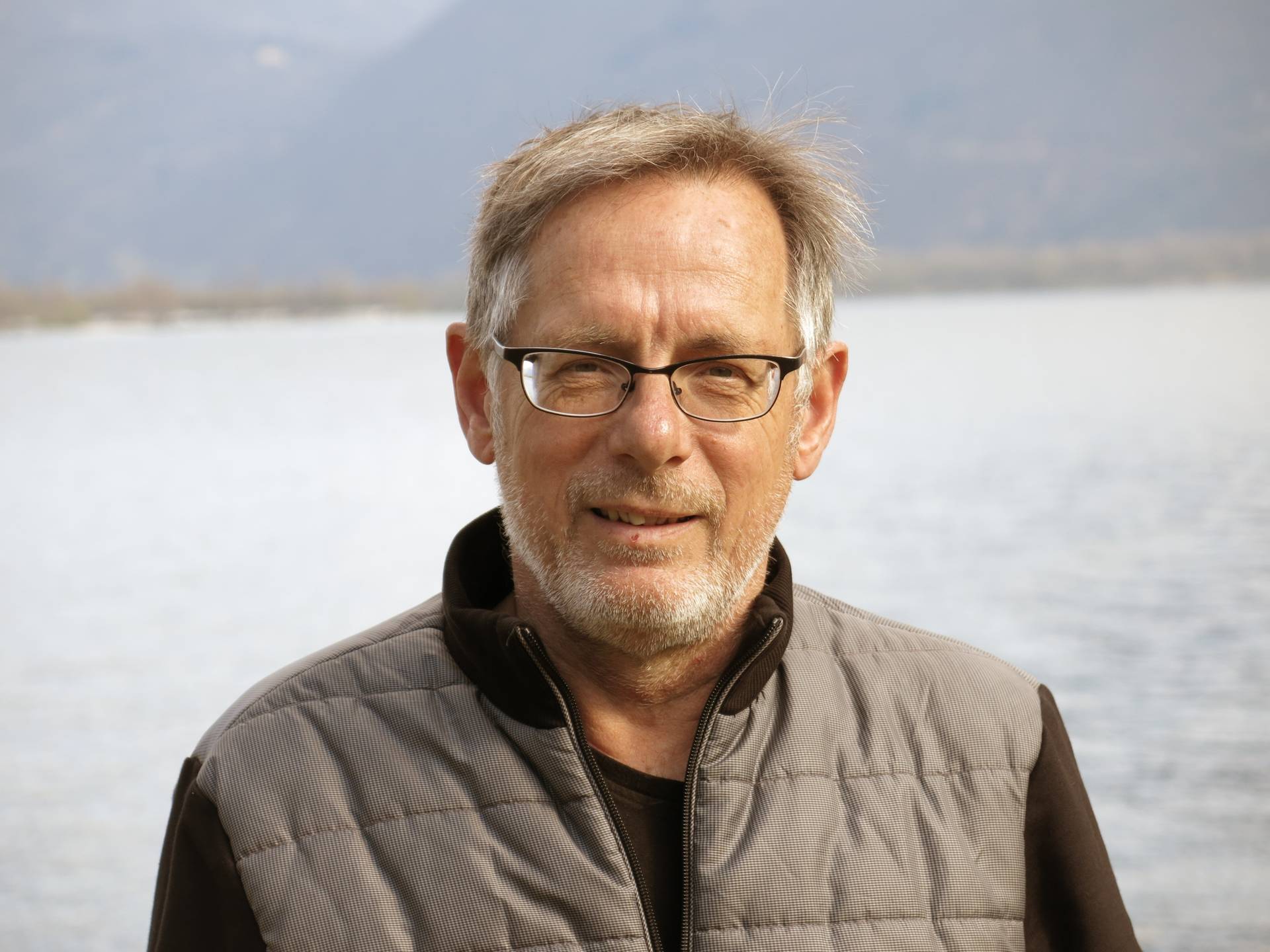 Music Hall | Mednesday
Johannes Rühl studied ethnology and sociology in Freiburg, Germany. A wide range of sociocultural activities in the independent cultural scene in Freiburg (Kommunales Kino), Basel (Kulturbüro), Husum (Speicher cultural centre) and Heidelberg (Karlstorbahnhof). From 1998 Head of the Department of Culture, Sports and Tourism of the city of Rottweil and from 2000 to 2008 Deputy Director of the Cultural Affairs Department of the city of Freiburg. Since 2008 Director of the Scuola Teatro Dimitri in Verscio, Switzerland. Teaching activities at colleges and universities. Curator of numerous festivals and music programmes in Freiburg, Lima, Ho Chi Minh City and Lausanne. Since 2010 research at the University of Lucerne on processes of change in folk music. Since 2009 artistic director of the international music festival Alpentöne in Altdorf, Switzerland. Johannes Rühl lives in Ticino.
Street Theatre | Monday, Wednesday
Fair Stand 2.7.12
As a presenter, Doris Friedmann creates unique moments with just a few, fitting words. She responds spontaneously and empathetically both to the artists being presented and to the audience. From quiet and poetic to loud and absurd, with singing and accordion, movement and mime. Always funny and warm-hearted, she links one act to the next and paves the way for the next performance. She speaks German, Swiss German, Italian, French and English. Doris Friedmann presents her shows "Glück" and "L'Amour & Glück" on stages large and small – or no stage at all; with full-length programmes or versatile short shows; in street theatre or at festivals, in theatres and in cultural programmes. And she loves eating chocolate.
Street Theatre | Tuesday
Fair Stand 2.0.10
In his role as moderator, Jens "Sauresani" Heuwinkel is happy to prepare a comfortable ground for the actors being announced to work on. His respect and appreciation for the audience also shine through. But at the same time he doesn't take himself too seriously and is willing to drift towards the surreal once in a while. With a background in circus theatre, he can juggle, ride a unicycle, and do a couple of magic tricks. Having performed on stages, on streets and in children's rooms, his repertoire is large enough to fill any breaks and interruptions. With more than 30 years' experience, Jens Heuwinkel also offers mentoring and support for events, in coaching for the stage and in direction and works as an initiator, organiser, writer, consultant and instructor.
Theatre 1 | Monday
Fair Stand 2.8.19
Actually, Philipp Scharrenberg belongs more to those who are shown onto and off cabaret stages. However, on occasion, he shows others off and onto the stage: fellow artists, for example as he has been doing at the St. Ingberter Pfanne for many years. On these occasions, his heartfelt wish is to get the audience in just the right mood so that the carpet stays red and uncreased. Be prepared for idiosyncrasies, gently absorb disturbances without pre-empting what is to follow – skilful presenting is like a lubricant - it allows everything to flow smoothly across the stage! And, as he is a verbally playful poet and slammer who has walked off with the German-speaking Poetry Slam Champion title on several occasions (2016 individual, 2009 individual and team with PauL – Poesie aus Leidenschaft), things will most likely be in rhyme.
Theatre 1 | Tuesday
Fair Stand 2.6.24
Archie Clapp has his dry sense of humour from his native country England, and his love for the stage from his acrobat parents. In his stand-up cameos he takes his audience on a safari through the eventful life of a Neukölln comedian. He has already mastered a number of challenges in his still very young career, which has taken him from passionate wedding magician to pleasure slave in a retirement home. And his rapid repartee and cheeky tongue have made Archie Clapp a sought-after presenter of variety productions and comedy shows. He is also touring cabarets with his solo shows, including his latest creation "Scheiße Schatz, die Kinder kommen nach Dir!" ("Oh shit darling, the children are after you!") beginning in spring 2019. "Hilarious" (Leipziger Volkszeitung) "It will make you laugh till you cry." (Hannoversche Allgemeine Zeitung)
Theatre 1 | Wednesday
Fair Stand 2.9.19
Well-researched shows and sharp analyses that leave a deep and profound impression have seen Ingo Börchers carve out his niche in the cabaret scene. The "critical commentator of the Google age" (broadcaster WDR) takes his audience on the most entertaining educational leave imaginable. In recent years Ingo Börchers has also made a name for himself as a presenter. He is as gallant as compère as he is conducting a journalistic interview. In addition to numerous gala engagements, he also hosts musical revues at Bielefeld theatres and presents the WDR production Kluge Nacht.
Theatre 2 | Monday
Theatre 3 | Tuesday
Martina Ottmann, the cabaret artist with numerous awards to her name, can almost certainly be numbered among the regular presenters at the Kulturbörse – and that is doubtlessly thanks to her natural, open manner. Combined with her disrespectful patter and her charm, she is armed with the wonderful prerequisites not only for her brash award-winning cabaret evenings but also for her role as a good and instinctive presenter. Her unique talent for improvisation turns her every appearance into an experience. You can book Martina Ottmann as a cabaret artist or presenter for your events or company galas. She also offers professional coaching for your own performances and on giving talks or on compèring. We look forward to Martina Ottmann rolling out the red carpet for her colleagues in the Theatre 2 on Monday and in Theatre 3 on Tuesday.
Theatre 3 | Monday
Fair Stand 2.10.20A
Anka Zink – you know her already – she's the cabaret artist who dares to address the big social issues and the flashpoints of our times. Her legendary shows take in the mess of current affairs and still ultimately manage to have everyone splitting their sides laughing. In her brand-new programme, the world's best verbal acrobat heralds the end of modesty with a resounding "Hallelujah!" for bragging. A breath of fresh air for everyone who in this age of self-presentation and self-promotion still dutifully slogs away at their work. When others are lost for words, Anka Zink is just getting going. She is taking the time to introduce her colleagues with the flying sparks of her greatest gags. And that's really saying something! Undivided attention – for everyone.
Theatre 3 | Wednesday
The extravagant entertainer combines clown elements with stand-up comedy. Off-beat humour meets consummate body control; impassioned music underscores a wonderful tribute to cheerfulness. Detlef Winterberg's career began in the 1980s as a silver robot on Europe's most beautiful market squares. In the early 1990s he toured with the Rockzirkus Gosh, presenting modern clownery. He received the audience award together with Sabine Rieck at the Cirque de Demain Festival in Paris. In the mid-90s, the Berliner began performing as a stand-up comedian at numerous venues in the German-speaking countries and was a regular guest at the Quatsch Comedy Club. Detlef Winterberg still performs in and directs numerous variety shows today. This has formed the basis for his idiosyncratic style of comedy that has the audience in stitches.